Czech premiere
A Punk Daydream
Lamunan Oi!
Jimmy Hendrickx
Belgium, Indonesia | 2019 | 67 min.
Language: Indonesian
Filmy jsou promítány v českém znění
nebo s českými titulky
In Indonesia, otherwise beset by a number of serious problems, part of the society is always ready to punish offences such as free thinking, tattoos or mohawks.
Eka and his friends resent the social inequality, the ruthless pillaging of nature, the ubiquitous corruption. For young punks, their symbol of revolt becomes tattoos in visible places on the body. Although skin images are quite common in the traditional culture of the Indonesian tribes, since the days of the dictator Suharto they have come to be regarded as signs of criminality and shiftiness. Eka learns that this stigma is still strong when his own family disowns him. This remarkable film is the story of a longing for freedom, for which there is often no place in Indonesian society burdened by its past.
Director
Jimmy Hendrickx
Festival guest on days
Mar 06 - Mar 09, 2019
Filmography
2018 - Lamunan Oi!
2014 - A Hong Kong Opera
2013 - Far West
2012 - Semalu
2003 - Ode Aan Seagal
2002 - Ill Pensill
1999 - 304

Sales
Kristian Van der Heyden
Harald House
e-mail: office@haraldhouse.com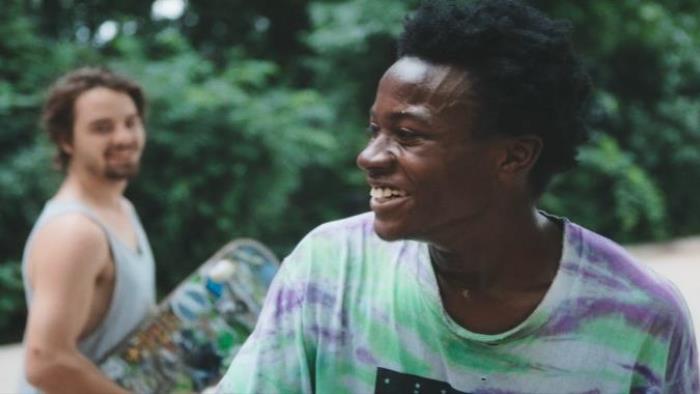 Minding the Gap
This Oscar-nominated film starts out as a tribute to the relaxed life in a skate community but goes on to reveal the roots of the vicious circle of domestic violence.
Tackling Life
"Not ashamed of being seen" is the motto that the Berlin Bruisers – the first German gay rugby team – live by in their daily lives and when playing sports as they destroy all stereotypes on the playing field.
Unconditional Love
A young Polish gay man and his grandmother love each other, but do not understand each other. An intimate dialogue about freedom of choice and fulfilment of traditional duties.