Czech premiere
Gods of Molenbeek
Aatos ja Amine
Reetta Huhtanen
Finland | 2019 | 72 min.
Language: Arabic, Finnish, French
Filmy jsou promítány v českém znění
nebo s českými titulky
This is a lyrical film about the friendship of 3 children in the multicultural and multifaith Molenbeek quarter of Brussels, but which, after the terrorist attacks in Paris and Brussels in 2016, gained a reputation as a hotbed of Islamic terrorism.
Six-year-old Finnish-Chilean Aatos asks his best friend, whose family is from Morocco, "Amine, do you know what a Muslim is?" "That´s someone who doesn't eat pork," explains Amine. The days of 3 inseparable friends, 2 boys and a girl, who are neighbors in the Molenbeek quarter of Brussels, are filled with childish imagination and carefree games. There are demonstrations against terrorism in the streets and Europe is in shock, but the children's minds are occupied by nothing less than thinking about God and gods. Does God exist? And which one is the best?
Director
Reetta Huhtanen
Festival guest on days
Mar 06 - Mar 08, 2019
Filmography
2019 - Gods of Molenbeek
2015 - Talousennustajat
2008 - Kuppikunta

Sales
Maëlle Guenegues
CAT&Docs
e-mail: maelle@catndocs.com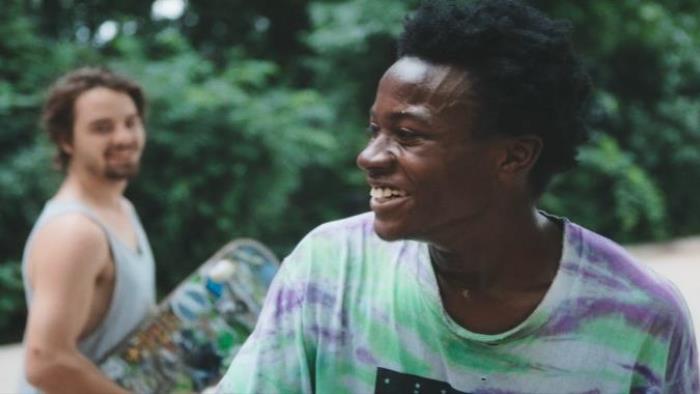 Minding the Gap
This Oscar-nominated film starts out as a tribute to the relaxed life in a skate community but goes on to reveal the roots of the vicious circle of domestic violence.
Tackling Life
"Not ashamed of being seen" is the motto that the Berlin Bruisers – the first German gay rugby team – live by in their daily lives and when playing sports as they destroy all stereotypes on the playing field.
Unconditional Love
A young Polish gay man and his grandmother love each other, but do not understand each other. An intimate dialogue about freedom of choice and fulfilment of traditional duties.