International premiere
iIsland
iOtok
Miha Čelar
Slovenia, Italy | 2018 | 91 min.
Language: Croatian, Slovenian
Filmy jsou promítány v českém znění
nebo s českými titulky
Only a handful of people inhabit the Croatian island of Biševo. Life on the island is far from ideal and change is needed, but the locals do not agree with the plans of the town hall.
Every season, the 15 permanent residents of the island of Biševo in the Adriatic Sea face an onslaught of tourists heading for the Blue Cave. Otherwise life is very simple and runs at a slow pace. The locals fish and cultivate wine and good relations. The town hall, located in the port town of Komiža on the adjacent island, comes up with a project to rebuild the original school into a new multimedia centre for visitors. However, the long-time residents would prefer it if the mayor and the deputies supported the local community instead of the tourists, who should stay out of the islanders' way. Will young Lucijo and his neighbours try to resist the mayor's plans?
Director
Miha Čelar
Festival guest on days
Mar 13 - Mar 15, 2019
Filmography
2018 - iIsland
2017 - IRENE, GOODNIGHT
2016 - CODELLI
2015 - TATJANA IN MOTHERLAND
2015 - RE-INVENTING THE WHEEL
2015 - CODELLI
2014, - A BEAUTIFUL MIND
Sales
Miha Čelar
ASTRAL FILM
e-mail: miha.celar@gmail.com

The Good Change: Poles Apart
In recent years the political tension in Poland has been escalating unprecedentedly. This film presents the dramatic developments through the eyes of 2 women on opposite sides of the political barricade.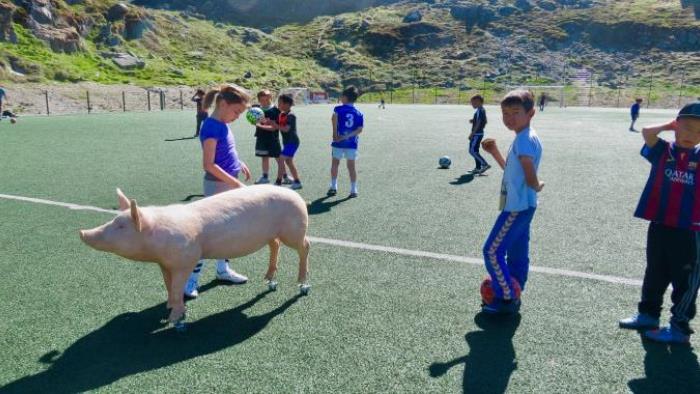 The Raven and the Seagull
History and present, facts and myths, authenticity and stylisation – the film presents the peculiar inhabitants of the largest island of the world in imaginative contrasts and with subtle humour.