Czech premiere
In Touch
In Touch
Paweł Ziemilski
Poland, Iceland | 2018 | 60 min.
Language: Icelandic, Polish
Filmy jsou promítány v českém znění
nebo s českými titulky
When 1/3 of the inhabitants of one Polish village move to Iceland, the community needs to find a long-distance communication method. The filmmakers present an unusual way of how film can reduce distance.
The core of Paweł Ziemilski's experimental film lies in showing how the Polish families and friends of those who have left handle the footage of ordinary scenes from everyday life in Iceland shared by their loved ones. Recordings and live Skype transmissions are projected in life size on the walls of houses, trees, containers and even people themselves. A divided family can dine together or pose for a group photo. It's even possible to simulate a hug even though there is nothing more tangible than the projector light. A feeling of closeness is evoked and loved ones are finally "in touch".
Director
Paweł Ziemilski
Filmography
2018 - In Touch
2016 - Miejscy Kowboje
2012 - Rogalik
2011 - Szwedzka Robota

The Good Change: Poles Apart
In recent years the political tension in Poland has been escalating unprecedentedly. This film presents the dramatic developments through the eyes of 2 women on opposite sides of the political barricade.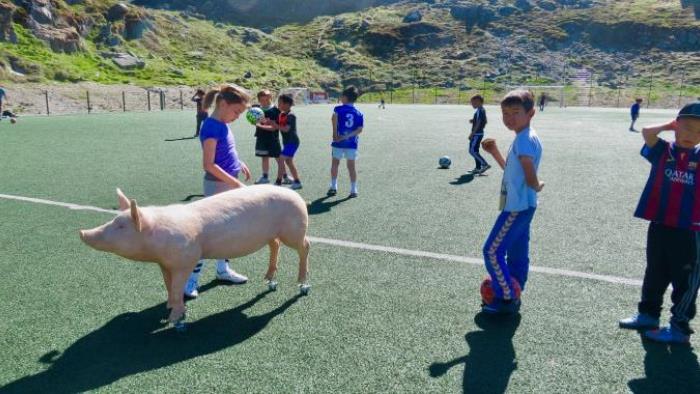 The Raven and the Seagull
History and present, facts and myths, authenticity and stylisation – the film presents the peculiar inhabitants of the largest island of the world in imaginative contrasts and with subtle humour.