Czech premiere
Sheep Hero
Schapenheld
Ton van Zantvoort
Netherlands | 2018 | 81 min.
Language: Dutch, English
Filmy jsou promítány v českém znění
nebo s českými titulky
Stijn is one of the last Dutch herdsmen who manages his farm using traditional methods and he is doing everything possible to save his herd and his livelihood.
A beautiful landscape formed by centuries of traditional farming. A large herd of sheep guarded by busy dogs and the shepherd Stijn. He leads his sheep from pasture to pasture and shears them to obtain raw wool. He, his wife, Anna, and their small sons live in close harmony with nature and sheepherding represents Stijn's entire life. He wants to be self-sufficient and independent, but in a competitive environment, where farm machinery takes precedence over traditional grazing and where the merciless power of the market dominates, his profits are steadily declining. Stijn will to do anything to maintain the ecological farming methods he believes in and to which he has devoted 20 years.
Director
Ton van Zantvoort
Festival guest on days
Mar 08 - Mar 10, 2019
Filmography
2018 - Sheep Hero
2015 - De Benno Tapes
2011 - Kees en Mien
2011 - The Past as Future
2010 - Lovely Planet
2010 - A Blooming Business
2006 - Grito de piedra

The Good Change: Poles Apart
In recent years the political tension in Poland has been escalating unprecedentedly. This film presents the dramatic developments through the eyes of 2 women on opposite sides of the political barricade.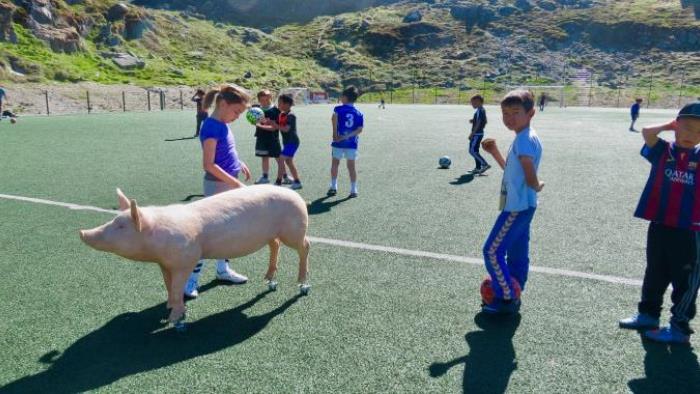 The Raven and the Seagull
History and present, facts and myths, authenticity and stylisation – the film presents the peculiar inhabitants of the largest island of the world in imaginative contrasts and with subtle humour.