Czech premiere
Bachir in Wonderland
Bachir in Wonderland
Evelien Vehof, Els Duran
Netherlands | 2017 | 16 min.
Language: Arabic, Spanish
Filmy jsou promítány v českém znění
nebo s českými titulky
Bashir is 10 and lives with his mother and siblings in a refugee camp in the middle of the Algerian desert. One day he gets a unique chance to go to Spain for the summer.
Few of the stateless people in the refugee camp where Bashir's West Saharan family has been living for generations are able to travel across the border. The days in the camp are interminable, especially in the summer when there is no school. For Bashir, a holiday in the care of a Spanish family is a dream come true. Escalators, traffic lights, high-rises – all this is new for him in the heart of bustling Barcelona. Even his first visit to the dentist is an exciting experience. Will his wish to swim in the sea also come true?
Director
Evelien Vehof
Filmography
2018 - Bachir in Wonderland

Els Duran
Filmography
2018 - Bachir in Wonderland

Skip and the Rhythm Rangers
"Those who try to achieve exceptional things will make the most of their lives." For 14-year-old Skip, dance is everything. And despite the brutal bullying he faces because of his hobby, he wants to stay true to himself.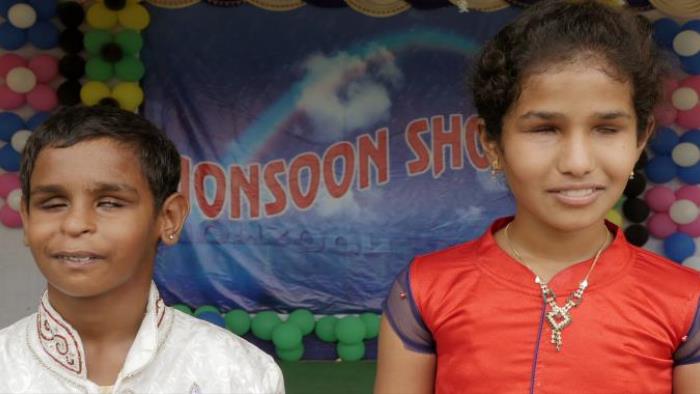 The Monsoonshow
Kunál Singh is an energetic and confident boy. He goes to school, enjoys watching movies from which he quotes his favourite lines, and knows all the world's capitals by heart.