Czech premiere
Hamada
Hamada
Eloy Domínguez Serén
Sweden, Norway, Germany | 2018 | 88 min.
Language: Arabic, Hassaniya, Spanish
Filmy jsou promítány v českém znění
nebo s českými titulky
They want to live a completely ordinary life. But they were born in the refugee camps of Tindouf in the middle of the Sahara. Three young friends find themselves in absurd and dramatic situations.
Sidahmed, Zaara and Tahar live in the territory between Algeria, Morocco and the Western Sahara. They are refugees known as Saharawi, literally "desert people". Their home is divided by a high wall and a minefield. They have heard of it only from their parents, they cannot see it for themselves. Each deals with their fate in a different way. Sidahmed dreams of a new life in Spain, where many of his friends have fled. Zaara is looking for a job, and is not discouraged by the fact that she doesn't know how to do anything. In her free time she learns how to drive, even though she has no place to go. An unusual documentary set in a refugee camp, whose protagonists act in front of the camera as though it were not there at all.
Director
Eloy Domínguez Serén
Festival guest on days
Mar 13 - Mar 15, 2019
Filmography
2018 - Hamada
2015 - Ingen Ko På Isen
2015 - Yellow Brick Road
The Good Change: Poles Apart
In recent years the political tension in Poland has been escalating unprecedentedly. This film presents the dramatic developments through the eyes of 2 women on opposite sides of the political barricade.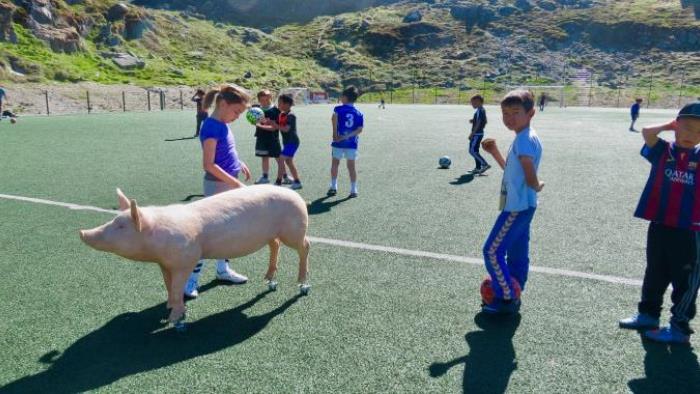 The Raven and the Seagull
History and present, facts and myths, authenticity and stylisation – the film presents the peculiar inhabitants of the largest island of the world in imaginative contrasts and with subtle humour.