Czech premiere
I'm New Here
I'm New Here
Bram Van Paesschen
Belgium | 2018 | 91 min.
Language: Cantonese, English, French, Lingala, Mandarin
Filmy jsou promítány v českém znění
nebo s českými titulky
Over the past decade a good many Congolese and other Africans have set out for China following dreams of riches and a better life, but only a very few of them have found the promised land in the Middle Empire.
Fely, the film's protagonist, first arrived in China from Kinshasa in 2009. He learned the language, made money, and helped to establish one of the first African communities in Tian Xiu. He settled here and, thanks to his contacts, negotiates business deals with local enterprises for arriving African businessmen. Even Fely's life is not easy in this country, burdened by prejudices against foreigners and constantly changing immigration laws, and things are even harder for newcomers. Things don't always go smoothly in China, and many have no choice other than to return home empty-handed.
Director
Bram Van Paesschen
Festival guest on days
Mar 07 - Mar 09, 2019
Filmography
2018 - I´M NEW HERE
2011 - Empire of Dust
2008 - Pale peko bantu mambo ayikosake

Sales
Nils Dezaeger
Savage Film
e-mail: nils@savagefilm.be

The Good Change: Poles Apart
In recent years the political tension in Poland has been escalating unprecedentedly. This film presents the dramatic developments through the eyes of 2 women on opposite sides of the political barricade.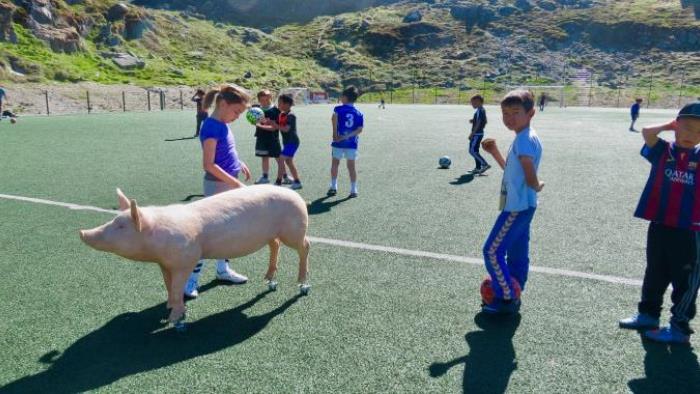 The Raven and the Seagull
History and present, facts and myths, authenticity and stylisation – the film presents the peculiar inhabitants of the largest island of the world in imaginative contrasts and with subtle humour.