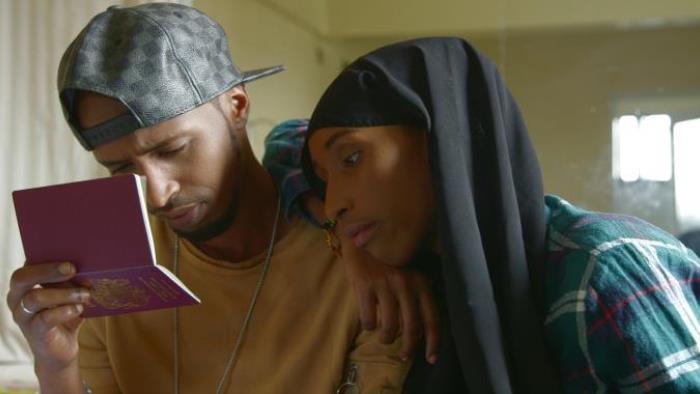 Czech premiere
Lost Warrior
Den fortabte kriger
Søren Steen Jespersen, Nasib Farah
Denmark, Kenya, Somalia, UK | 2018 | 81 min.
Language: English
Filmy jsou promítány v českém znění
nebo s českými titulky
His family lives in London, he in Mogadishu. In England, he would face trial, in Somalia death – for the same reason in both places: he deserted the Somalian Al-Shabaab terrorist organization.
Mohammed is 23 and on the run. In Mogadishu he is hiding from the Islamists whom he betrayed. His only source of support is his uncle – and Skype, which lets him see his wife, Fathi, and their son. She is living in the claustrophobic environment of a London flat with very many relatives, not knowing whether the father of her child will ever return. The film is made from the position of a neutral observer, but it shows both Mohammed's life in Africa and Fathi's parallel life in Europe in great detail. The end result presents the complex tale of two young parents who are struggling to be reunited and to ensure that their child never has to experience what they have.
Director
Søren Steen Jespersen
Festival guest on days
Mar 08 - Mar 10, 2019
Filmography
2018 - Lost Warrior
2015 - Warriors from the North
2002 - Gådefuld død
2001 - Det lange farvel
1999 - Guideskolen
Nasib Farah
Festival guest on days
Mar 08 - Mar 10, 2019
Filmography
2018 - Lost Warrior
2014 - Warriors from the North

Sales
Helle Faber
Made in Copenhagen
e-mail: faber@madeincopenhagen.dk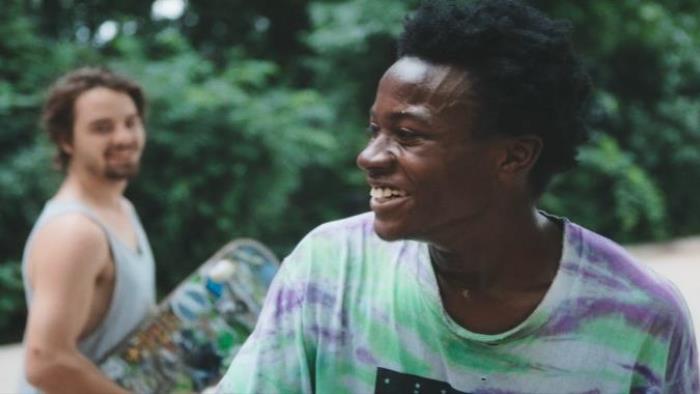 Minding the Gap
This Oscar-nominated film starts out as a tribute to the relaxed life in a skate community but goes on to reveal the roots of the vicious circle of domestic violence.
Tackling Life
"Not ashamed of being seen" is the motto that the Berlin Bruisers – the first German gay rugby team – live by in their daily lives and when playing sports as they destroy all stereotypes on the playing field.
Unconditional Love
A young Polish gay man and his grandmother love each other, but do not understand each other. An intimate dialogue about freedom of choice and fulfilment of traditional duties.