A Free Man
A Free Man
Andreas Hartmann
Germany, Japan | 2017 | 74 min.
Category: Long Live Life!
Language: Japanese
Subtitles: Czech, English
This unhurried film depicts the coming of age of a man who is trying to escape from the conventions of common Japanese society and decides to become homeless by choice in search of real values.
Japanese society is renowned for its discipline and respect for several basic values. Young Kei tries to stay away from all this. While his peers are dedicated to friends, exploring their sexuality and preparing for a future career, he is a lover of nature, classical music and, above all, is a satisfied homeless person. He considers fashion and trends to be fleeting and therefore undeserving of his attention. He prefers to exchange the comfort of home for sleeping next to the river and daily interaction with unconventional people. How long can he sustain this way of life?
Andreas Hartmann
Filmography
2017 - A Free Man
2015 - My Buddha is Punk
2010 - Days of Rain

Sales
Andreas Hartmann
"A Free Man"
e-mail: info@andreas-hartmann.com

Projection
07. 03.

17:30
Evald

Czech premiere

Discussion

09. 03.

20:45
Svetozor - Small Hall

Discussion

10. 03.

19:30
CAMP - Center for Architecture and Metropolitan Planning

Discussion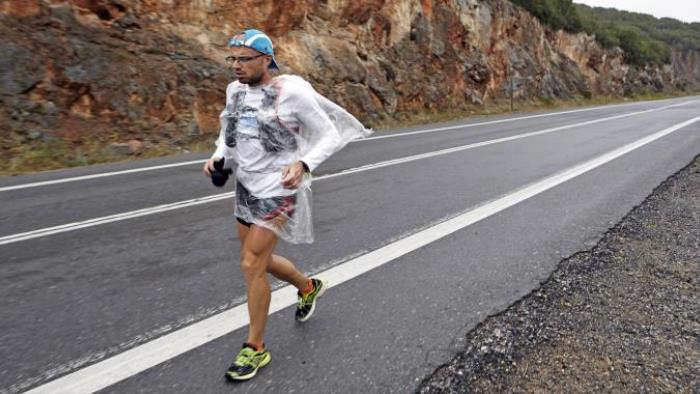 Ultra
An ultramarathon is a race in which the competitors run a distance longer than that of the classic marathon. The Spartathlon is actually six times longer than a marathon. Only those willing to give their all and reach down into the depths of their strength are allowed to participate.