One of Us
One of Us
Heidi Ewing, Rachel Grady
USA | 2017 | 95 min.
Category: Americana
Language: English
Subtitles: Czech, English
America's ultra-Orthodox Jewish community is bound by strong family and religious ties, which makes leaving it nearly impossible. Those who opt to do so face a tough test of courage and perseverance.
The strictly conservative nature of the Orthodox Jewish community in the United States became even more marked in the second half of the 20th century, both in reaction to the Holocaust and because of the increasing secularisation of society in general. The community binds its members with strict rules, and, at the same time, provides them with a specific environment and certainty. The traditional lifestyle does not suit everyone, but it is extraordinarily difficult to leave the community. The Footsteps organization is available to support those who choose to do so; however, the journey to a normal life is not easy even with its help. After leaving her violent husband, Etty lost custody of her children in court. And Ari, who experienced childhood sexual abuse within the community, does not believe that the perpetrators will ever be punished.
Rachel Grady
Filmography
2005 - The Boys of Baraka
2006 - Jesus Camp
2010 - 12th & Delaware
2012 - DETROPIA
2017 - One of Us
Heidi Ewing
Filmography
2005 - The Boys of Baraka
2006 - Jesus Camp
2010 - 12th & Delaware
2012 - DETROPIA
Sales
Christina Gonzalez
Loki Films
e-mail: christina@lokifilms.com

Projection
10. 03.

16:00
Atlas - Small Hall

12. 03.

18:00
Lucerna - Large Hall

Czech premiere

Discussion

14. 03.

18:15
Svetozor - Small Hall

Discussion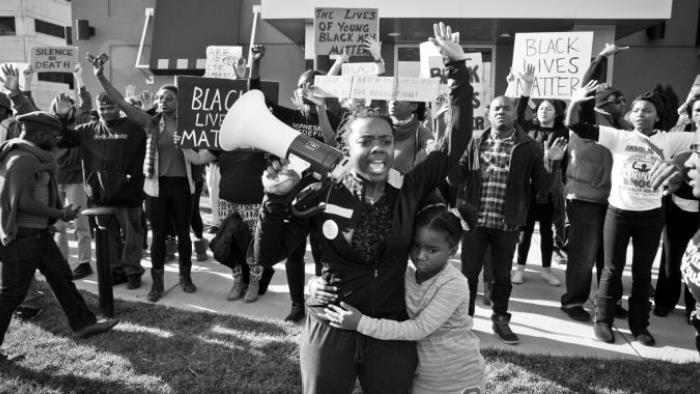 Whose Streets?
The racial and social tensions bubbling beneath the surface for years must one day inevitably erupt. That's exactly what happened in Missouri, after a policeman shot an unarmed teenager.