Nothing is Forgiven
Rien n'est Pardonné
Vincent Coen, Guillaume Vandenberghe
Belgium, France, Morocco | 2017 | 62 min.
Category: Eurodrome
Language: French
Subtitles: Czech, English
Not only native Europeans have been shaken by the terrorist attacks in Paris, but also those who have come to Europe to seek a safe haven. One of them is Casablanca native Zineb El Rhazoui.
Zineb does not hide her critical views on Islam and religion in general. To seek freedom of expression she went to France, where she became a columnist at the satirical magazine Charlie Hebdo. The film follows a key five-year period of her life from 2011 to 2016. In 2015, Zineb had to overcome the shock of her colleagues' murder. In the coming months, she was confronted with life under constant threat and massive security measures, while also preparing for the birth of her child. Despite losing the illusion of security in the midst of Western society, Zineb remains determined to fight fanaticism.
Vincent Coen
Filmography
2017 - Nothing is Forgiven
2012 - Cinéma Inch'Allah!
2010 - Tabu
2007 - Hartslagen

Guillaume Vandenberghe
Filmography
2017 Nothing is Forgiven (Documentary) 2012 Cinéma Inch'Allah! (Documentary) 2009 Jardin noir (Short) 2005 La lettre au nègre (Short)
Sales
Bart Van Langendonck
Savage Film
e-mail: info@savagefilm.be

Projection
07. 03.

22:00
Atlas - Small Hall

10. 03.

13:45
Kino 35

Discussion

11. 03.

20:30
Svetozor - Large Hall

Discussion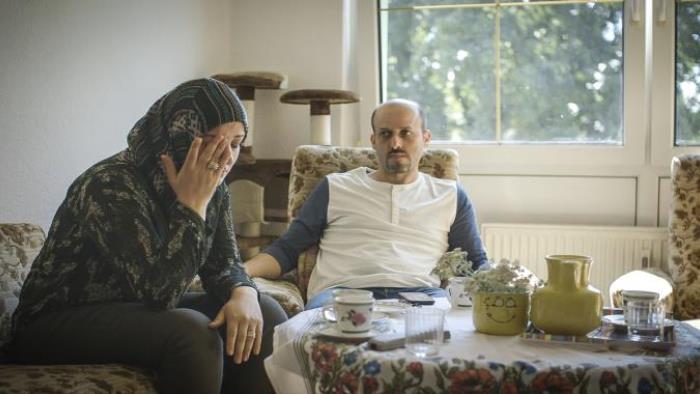 The New Children of Golzow
The village of Golzow is facing a shortage of young people, just like all of the rural regions in the former East Germany. However, the local mayor has a plan: he wants to provide new occupants for school desks through Syrian families.