The Long Season
The Long Season
Leonard Retel Helmrich
Netherlands, Lebanon | 2017 | 90 min.
Category: Journeys to Freedom
Language: Arabic
Subtitles: Czech, English
A large number of Syrian refugees from Rakka, a city controlled by Islamic State, live in temporary conditions in Camp Khiara in Lebanon. Leonard Retel Helmrich's new film shows their everyday life and everything that it brings.
The Bekaa Valley is a fertile region in eastern Lebanon, and before the war Syrians regularly travelled there as seasonal agricultural workers. After the Syrian city of Rakka was occupied by Islamic State, many people fleeing from their native city found refuge from the radical Islamists in the camps located here. The film's director, who has received multiple awards in the past, spent a year and a half in the refugee camp. He used his unique observational style and long takes with the camera in constant motion to capture the lives of those living in temporary homes. As their longing for home increases, so do the number of family differences and disputes.
Leonard Retel Helmrich
Filmography
2017 - The Long Season
2013 - Raw Herring
2010 - Position Among The Stars
2004 - Shape Of The Moon

Sales
Pieter van Huystee
PIETER VAN HUYSTEE FILM
e-mail: info@pvhfilm.nl

Projection
11. 03.

20:00
Municipal Library - Small Hall

Discussion

13. 03.

18:00
Municipal Library - Large Hall

Czech premiere

Discussion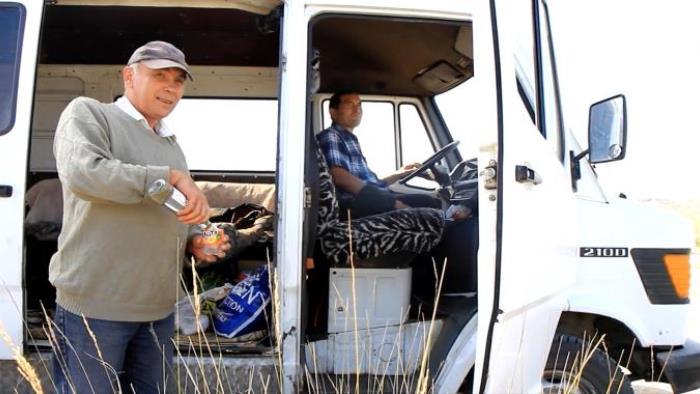 We're Going the Same Way
We all want to follow the road to happiness. However, in Kyrgyzstan, the poorest country of the former Soviet Union, this is no simple feat. In the midst of a corrupt system, where the laws are meant to serve only some, a father and son try to fulfil their dream of a dignified life.