Meuthen's Party
Meuthen's Party
Marc Eberhardt
Germany | 2017 | 93 min.
Category: Eurodrome
Language: German
Subtitles: Czech, English
Seemingly easy-going economics professor Jörg Meuthen is running for parliament on the far-right Alternative for Germany (AfD) party ticket. A behind the scenes view of his successful campaign reveals the true character of a man who, with a smile on his face, promotes racist tendencies within society.
Aware that some extreme right-wing politicians are viewed as rabble-rousing idiots, Meuthen decided to take a different approach – he presents himself as a serious, objective politician who bases his opinions on facts rather than emotions. He does not hesitate to accept a young student director's offer to shoot a documentary closely following his activities. In his feature film debut, Marc Eberhardt takes a purely objective approach – he observes, without commentary, the entire campaign, from putting up posters under cover of darkness to speaking in local pubs in an effort to engage the middle class, and ending with his flamboyant address to thousands at the nationwide party conference. The film provides unembellished evidence of just how pervasive his seemingly rational rhetoric has become.
Marc Eberhardt
Filmography
2017 - Meuthen's Party
2016 - Reception Center II

Sales
Theresa Bacza
Filmakademie Baden-Württemberg
e-mail: theresa.bacza@filmakademie.de

Projection
06. 03.

15:00
Evald

Discussion

07. 03.

18:00
Ponrepo

Discussion

09. 03.

19:00
Kino 35

Talking Cinema

Discussion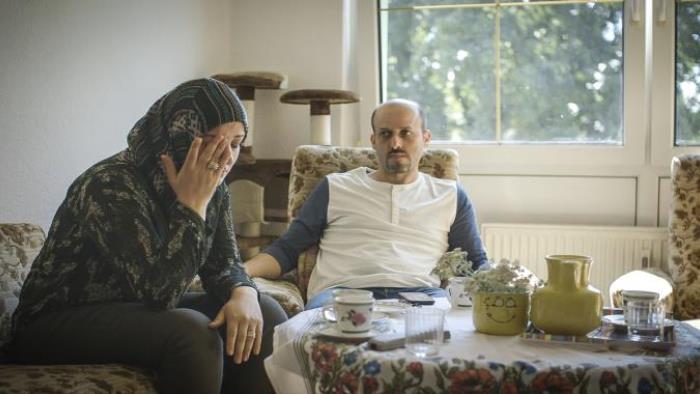 The New Children of Golzow
The village of Golzow is facing a shortage of young people, just like all of the rural regions in the former East Germany. However, the local mayor has a plan: he wants to provide new occupants for school desks through Syrian families.