For Akheem
For Akheem
Landon Van Soest, Jeremy Levine
USA | 2017 | 90 min.
Category: Americana
Language: English
Subtitles: Czech
Daje is 17 and she has just been expelled from high school. She lives in a rough suburban neighbourhood in St. Louis, Missouri, where African American teens are much more worried about surviving to see the age of 18 than they are about graduating from high school.
"What you get shot with, a .22?", asks a classmate with interest. No one can walk into a court-monitored alternative school without being thoroughly searched. For many adolescents, this institution is their last chance to get a high school diploma and fulfil the associated dream of a better life. This fly-on-the wall documentary, which has received awards at many American film festivals, tracks Daje for the two years preceding her final exams. Her maturity is tested not only by many traditional issues, such as arguments with her mother and her first love, but also as a result of the much more fatal pitfalls of the complicated social environment she comes from. In addition, in the nearby Ferguson suburb, a wave of protests erupts after a policeman shoots 18-year-old Michael Brown.
Jeremy Levine
Filmography
2017 - For Ahkeem


Landon Van Soest
Filmography
2017 - For Ahkeem
2010 - Good Fortune



Sales
Jeff Truesdell

e-mail: jhtruesdell@hotmail.com

Projection
06. 03.

22:00
Atlas - Small Hall

10. 03.

20:45
Svetozor - Small Hall

Discussion

11. 03.

20:30
Kino 35

Czech premiere

Discussion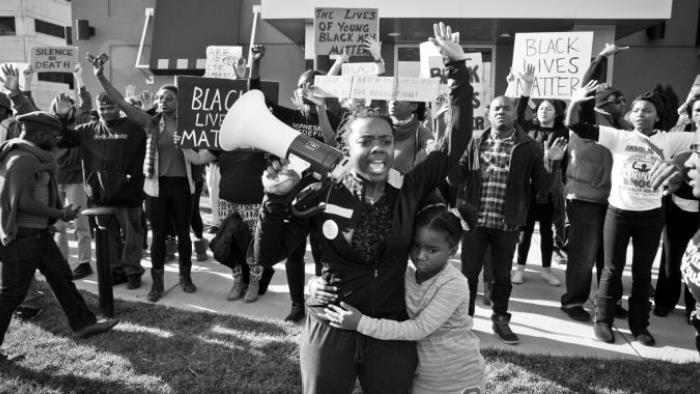 Whose Streets?
The racial and social tensions bubbling beneath the surface for years must one day inevitably erupt. That's exactly what happened in Missouri, after a policeman shot an unarmed teenager.